August 10, 2019 (LBO) – Tomorrow, August 11th 2019, is Gotabaya Rajapaksa's day to shine.
At what portends to be a massive political rally, his brother, former President cum Opposition Leader Mahinda Rajapaksa will take over officially as the leader of the SLPP. The SLPP is Sri Lanka's new major political party founded on the back of Mahinda Rajapaksa, much like the SLFP was founded on the back of former Prime Minister S.W.R.D. Bandaranaike.
As Mahinda Rajapaksa assumes the leadership of the SLPP, he will formally announce the decision of his party to nominate Gotabaya Rajapaksa as its Presidential candidate for elections due in approximately four months time. This is a moment that many SLPP members have been anxiously waiting for. Despite a myriad of attempts to technically disqualify Gotabaya from being nominated, the former Defence Secretary will finally assume the status that so few in Sri Lanka have ever attained – Presidential Candidate.
Gotabaya Rajapaksa has been embraced as a Presidential candidate because of his record. As a former Defence Secretary, he is often credited as one of the key figures that lead Sri Lanka to finally finish its seemingly never ending civil war. He is a military man, with a record of discipline and efficiency. He can be described as a nationalist who will certainly win the Sinhalese majority vote by a significant margin.
Gotabaya is not a politician. This Presidential election will be the first time anyone has ever casted a ballot for him. He has not given many speeches, kissed many babies, nursed an electorate, voted on legislation, or led a political party. For 10 years he exercised significant state power, but only as an organ of his elected brother who was the Minister of Defence.
Ranil Wickremesinghe is the complete opposite. Like Mahinda Rajapaksa, he is a life long politician. He has contested many elections. He has experienced the joys of electoral victories, and suffered the humiliation of defeats. He has given too many speeches to count, and interacted with voters throughout the country. Millions of Sri Lankans have cast ballots for him as a former candidate for the Presidency on two occasions. He can be described as a moderate who will poll an unprecedented share of Sri Lanka's minority Muslim and Tamil votes.
He has also held enormous power. He has been the leader of Sri Lanka's pre-eminent political party for decades. He has been sworn in as Prime Minister of Sri Lanka on five occasions. He has formed governments, assigned cabinet posts, run an administration, and like Gotabaya been in the middle of key national security issues that the country has had to face.
Despite a noisy effort from those who support Sajith Premadasa as the UNP Presidential candidate, the most likely outcome is an election between Ranil and Gotabaya. Ranil Wickremesinghe as a sitting Prime Minister and leader of the UNP will be almost impossible to dislodge at this juncture.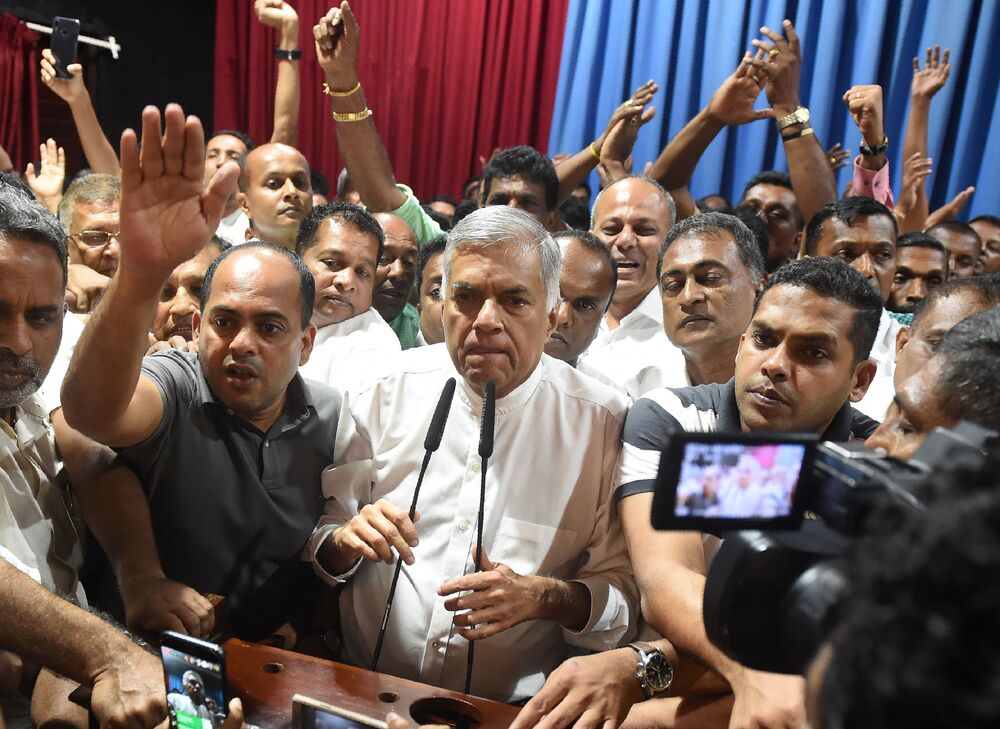 If the next election is a choice between Ranil and Gotabaya, the election will allow the people to decide between two diametric options. Sri Lanka will move in a significantly different direction depending on who is elected. This choice between two significantly different paths is good for democracy. The people will be able to decide which way they want to go. The candidates are known commodities with significant track records that can be examined by voters in order for them to make an informed decision. Whatever happens, whoever wins, the vote will be good for the country.